Pycon Australia 2017 Melbourne
Latest News and Information ...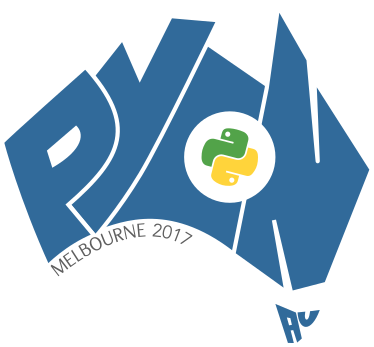 Important info and dates
Tickets are now on sale but the main conference is nearly sold out. You may not see an option to buy a ticket for the weekend (Saturday 5th and Sunday 6th) if there are pending invoices. When the conference is confirmed sold out, this page will be updated.
See also prices.
The schedule is now up.
1 August: Last day to RSVP for the PyLadies breakfast
3 August: The fun begins!
The following items are sold out or no longer available for purchase:
Bayesian inference and machine learning tutorial with Ed Schofield
Practical testing with pytest tutorial with Brianna Laugher
Childcare
T-shirts
August 3-8, 2017, Melbourne Convention Centre
PyCon Australia 2017 will be the eighth national conference for users and developers of the Python programming language. This year it will be held at the Melbourne Convention and Exhibition Centre from August 3-8.
The first day, Thursday, will consist of long-form tutorials, a much-requested item from 2016.
The second day, Friday, features our Specialist Track streams on Django, Science & Data, Python in Education and the Internet of Things.
The two main programme days, Saturday and Sunday, will feature fascinating keynote speakers and a packed multi-stream schedule of talks for audiences from beginner to expert.
Saturday will also feature a free DjangoGirls workshop for women which teaches introductory web programming skills.
On the final two days, Monday and Tuesday, Python developers will deep-dive into collaboration, as open source sprints give attendees the opportunity to put their new knowledge into practice. Note the sprints venue is the Pavilion at the Arts Centre.
Check out the videos from previous years to get a flavour for the conference. It is a must for any person with a passion for Python, from dabbler to professional. See you there!